It's almost Valentine's Day and I'm a self-proclaimed dating app guru here to help you make more connections! 
In my opinion, the best dating apps in Canada are Tinder, Bumble, and Hinge. I've included a handy dandy chart to help you compare your options! Once you've settled on your app(s), let's talk profiles… I'm going to share some tips and pointers to help you take your profile from drab to fab. My advice applies to all different platforms so you're covered for whichever one suits you best!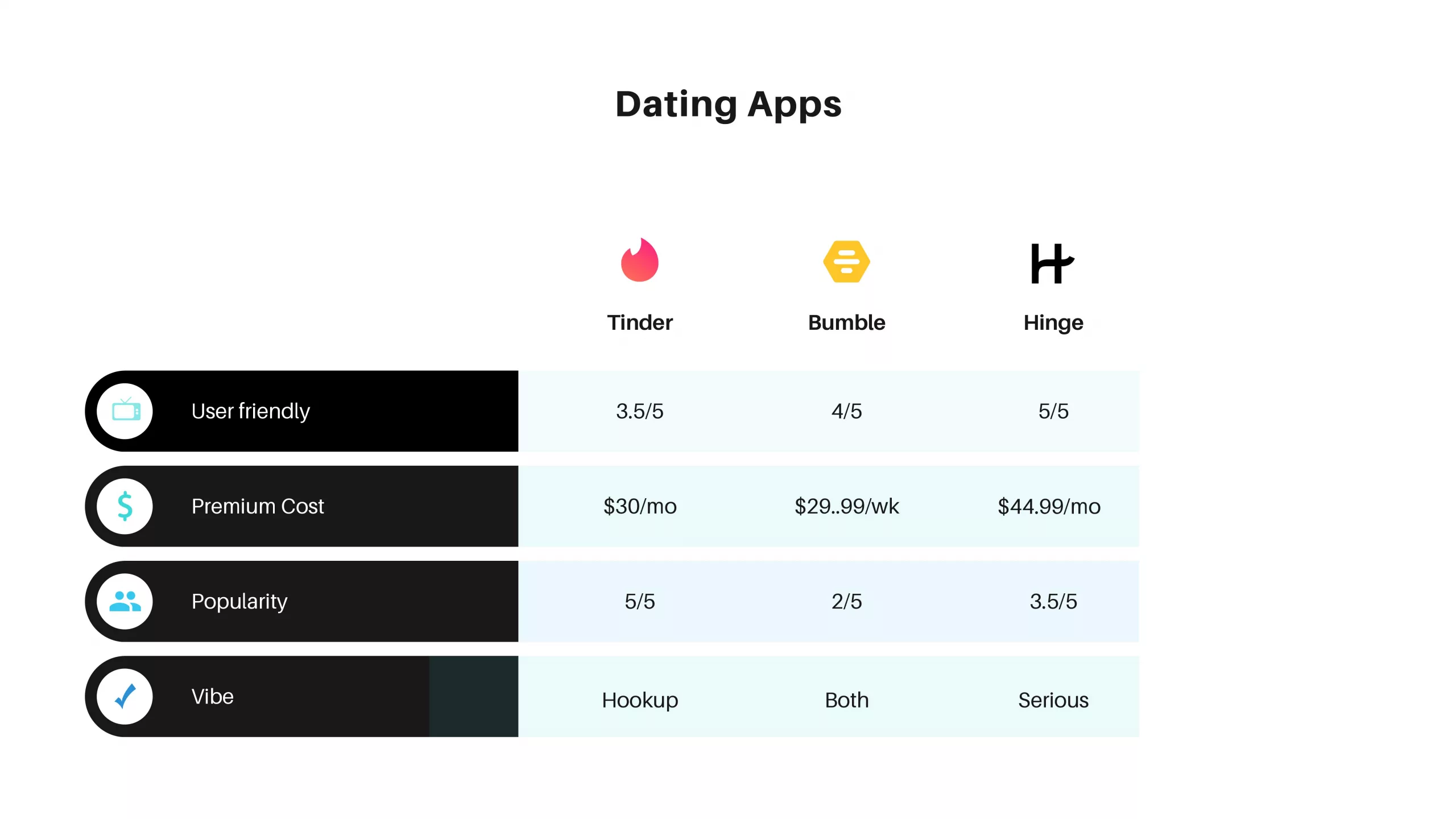 P.S. Be wary of paying for dating apps, while they will probably increase your reach, they won't increase your matches.
The real trick is to have a great profile. Great profiles get more matches. Below are my fool-proof ways to get the most matches possible!
Pictures: 
If you take one piece of advice, make sure it's this: your best picture should be your first picture. Fellas, I can guarantee you it's not the one with you holding a fish. You should have 4-6 photos. The first picture should just be a clear photo of you since dating app users usually only look at the first picture to make a decision. Your three other pictures need to display your personality. Show off your hobbies, pets, friends, and maybe a funny one if that's your thing! Also, delete that picture of you and your ex (I don't care if you look good).   
Bio: 
Some people don't think bios are important but that's just not the case. If anything, it shows that you put in a little more effort than most people on the apps. Throw in a line about you or something you love that will spark conversation between you and your potential matches. I find myself using the bio as the deciding factor for the right swipe if I wasn't smitten by their photos. Profiles that had no bio immediately got a left swipe. Piece of advice: stop putting your Instagram handle in your bio because we're trying to find love not gain followers.   
Do's: 
Do have your location settings set to a realistic distance that you are comfortable commuting to. It's a huge letdown when you match with a cutie but it takes 2 days to get to them. Do swipe on people you genuinely want to talk to. Matching for no reason is pointless if you don't actually reach out to them! Do take the initiative to send the first message. Girls, waiting for him to message you first is lame, it's not 1950 anymore. Lastly, be yourself and respect your boundaries.   
Don'ts: 
Don't talk about yourself too much. If you get asked a question, make sure you answer it and ask one back. It shows you're interested in the person. Don't take forever to respond. People move on really fast if you don't respond in a timely matter. You're not "playing it cool" by waiting 2 days to reply. Don't exclude people in your bio. For example, it's a huge red flag when someone has "blondes only" or "6ft+ please." You come off as really superficial. It's okay to have preferences but don't be outward about it. Finally, don't be rude or overly sexual because sooner or later you will be reported and banned for life.  
Red Flags: 
I could go on forever about red flags in dating profiles but here are just a few of the ones I've come across the most in my years of online dating. Incomplete profiles (one picture & no bio) are either fake or belong to a very lazy user so best to avoid them. If the person is trying to move the conversation off the app too quickly to Snapchat or Instagram it probably means they don't want to get banned for sending inappropriate messages so be weary of that. Most importantly, don't give out personal information (address, last name, etc.) until you trust the person. There are a lot of weirdos in the online dating world so be cautious.   
Remember, you don't need validation from strangers to have self-worth. Be yourself and you will find what you're looking for.